Back To Our Services
"Locksmith Darien" offers 24/7 locksmith services. This is to accommodate emergency situations, when your lock suddenly malfunctions, or burglars enter your property by breaking locks, or when you've accidentally lost your keys. Various problems arise in times not so convenient to us. If these or other emergencies happen, we are at your service with an emergency locksmith team that is on call 24 hours a day, 7 days a week to get you out of trouble. We are equipped with the latest tools and skills to provide a fast and reliable service.
The Locksmith Services We Offer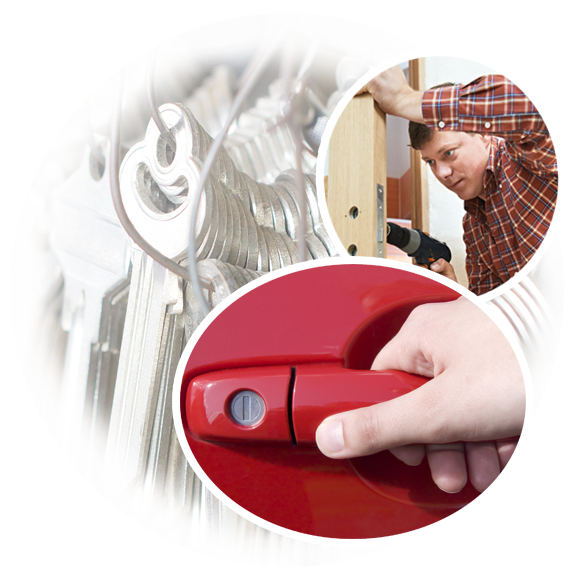 Locking emergencies happen even at home, but leave your worries to our technicians that cover numerous residential locksmith services. If you happen to misplace your keys and cannot open the door lock, a technician will be sent over right away to open it, and provide a new set of keys. In addition, locks are rekeyed to be sure no one else gets hold of home keys. If any of your locks is damaged, count on us to immediately arrive for lock repair. A technician will come armed with the necessary tools so the job is accomplished fast.
Our team will also help with immediate assistance for your business. Office lockout is not a problem with us, for we have advanced tools to open any kind of lock. Allow us to check all the damaged locks and fix them. In some cases, we would even suggest replacing old locks with new and durable ones that are more reliable. Our technicians also know how to install other locking devices, including master keys, safes, and deadbolts.
If you own a car and encounter problems such as car lockout, count on our technician to offer roadside assistance. This gives clients peace of mind they will be out of trouble quickly with professional assistance. Our auto locksmith can swiftly open the door. If your key was broken and got stuck inside the lock, a skilled technician extracts it without damaging the lock or the car itself. If it's spare keys that you want, we have the equipment to cut new keys and program transponders. Tell us all your concerns and we'll be pleased to offer our expertise. Reach us through our contact number or leave us a message.
Back To Our Services